On the occasion of the Independence Day of Pakistan, I will deviate from my usual style of editorial blogs and recount a personal travelling experience in France instead. There is this work of art / architecture that I have visited a couple of times and always been awed by it. Here is the story of Postman Cheval and his "Ideal Palace" in Hauterives, France:
Ferdinand Cheval was born in 1836 in a family of humble means. He could not continue education after 12 years of age and started working to support his father. He eventually became a postman, got married and had two boys, one of whom died after a year. A few years later, his wife passed away too. He later remarried and had a daughter. One day, when he was 43 years old and his daughter was 6 months old, he stumbled on a stone while doing his regular rounds delivering the post. The stone had such an interesting shape that he brought it back home. From here, and perhaps out of love for his daughter, commenced an unbelievable journey of 33 years. He uprooted the small kitchen garden in his backyard to build a "palace" with the many stones and shells etc. that he collected over the years on his daily rounds. It is said that he used to walk daily for more than 30 kilometres.
His daughter fell sick and died at the age of 15 years. He felt very dejected but found solace in the "palace" that he was making. He even wanted to be buried in it along with his family but, according to the laws of France, people can only be buried in a cemetery. Therefore, after the completion of the Ideal Palace at 77 years, he built his own tomb in the village cemetery for another 8 years. He finished his tomb when he was 86 years old before passing away two years later.
Many artists showed interest in his work during and after his lifetime, including Picasso who eternalised the Postman Cheval in one of his paintings. The Ideal Palace was classified as a historical monument as naïve art architecture in 1969. Today, it is a touristic site. In 2018, a feature film Ideal Palace (French: L'Incroyable Histoire de Facteur Cheval) was also released about his life.
My personal admiration stems from the supposition that, as a rural postman, he must have been a simple man. Though, he lived at a time when photography had been invented and people used to send postcards. He learnt from the cards he delivered and embraced everything foreign. He had a curious mind and also wanted to share his knowledge with his children. So he made reproductions of what he thought that lions and elephants and the places of worship of different religions etc looked like. He made a White House that looks nothing like the actual White House. He also made a mosque with a crescent on the top. He also carved many interesting reflections about life on various sections of the palace. For a man who never travelled and who wasn't highly educated, his openness and receptiveness to different cultures and regions is highly intriguing. He preached equality and acceptance, searched for spirituality and had a place for everyone and everything in his palace.
Some photos of the Ideal Palace and the tomb: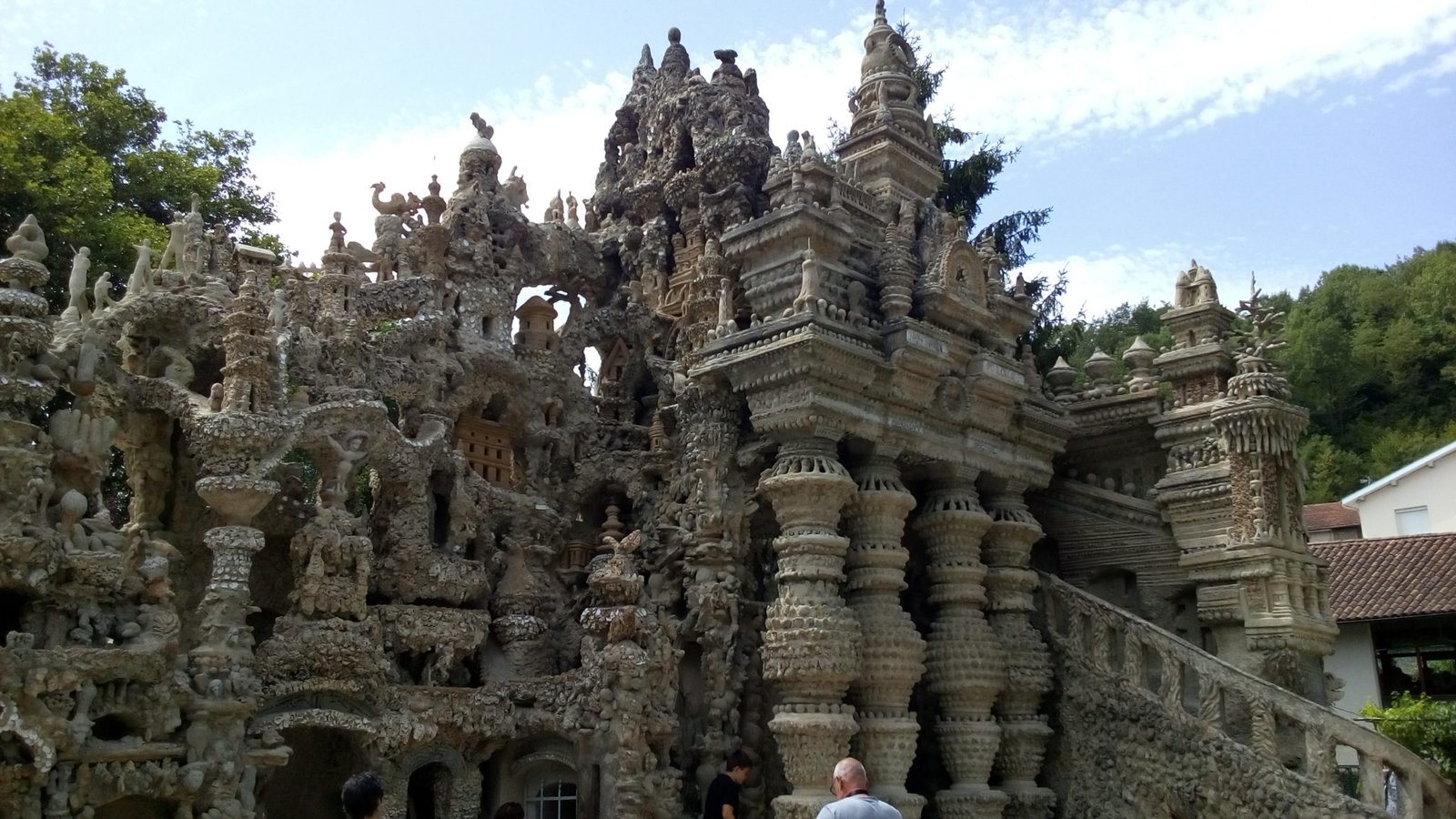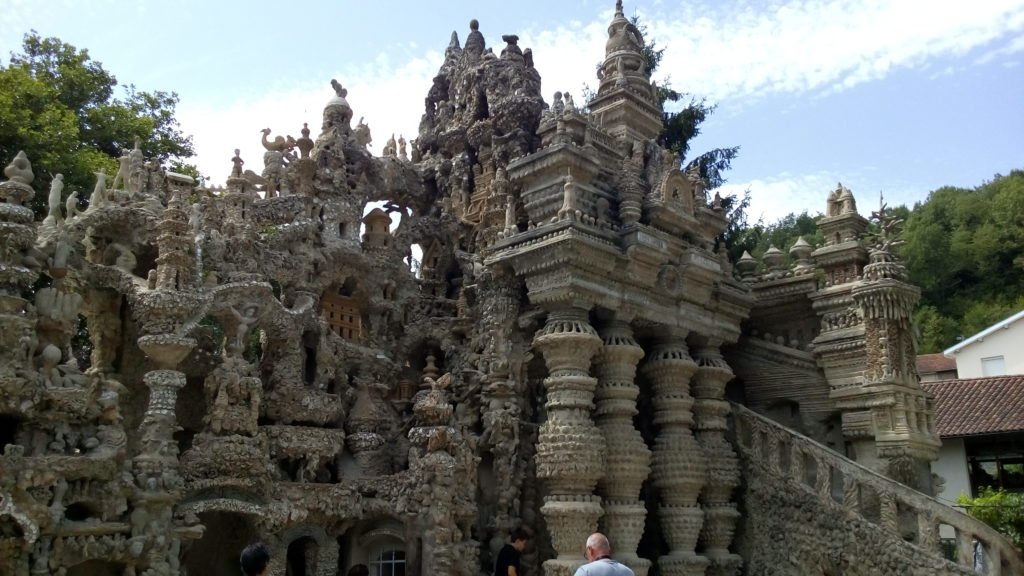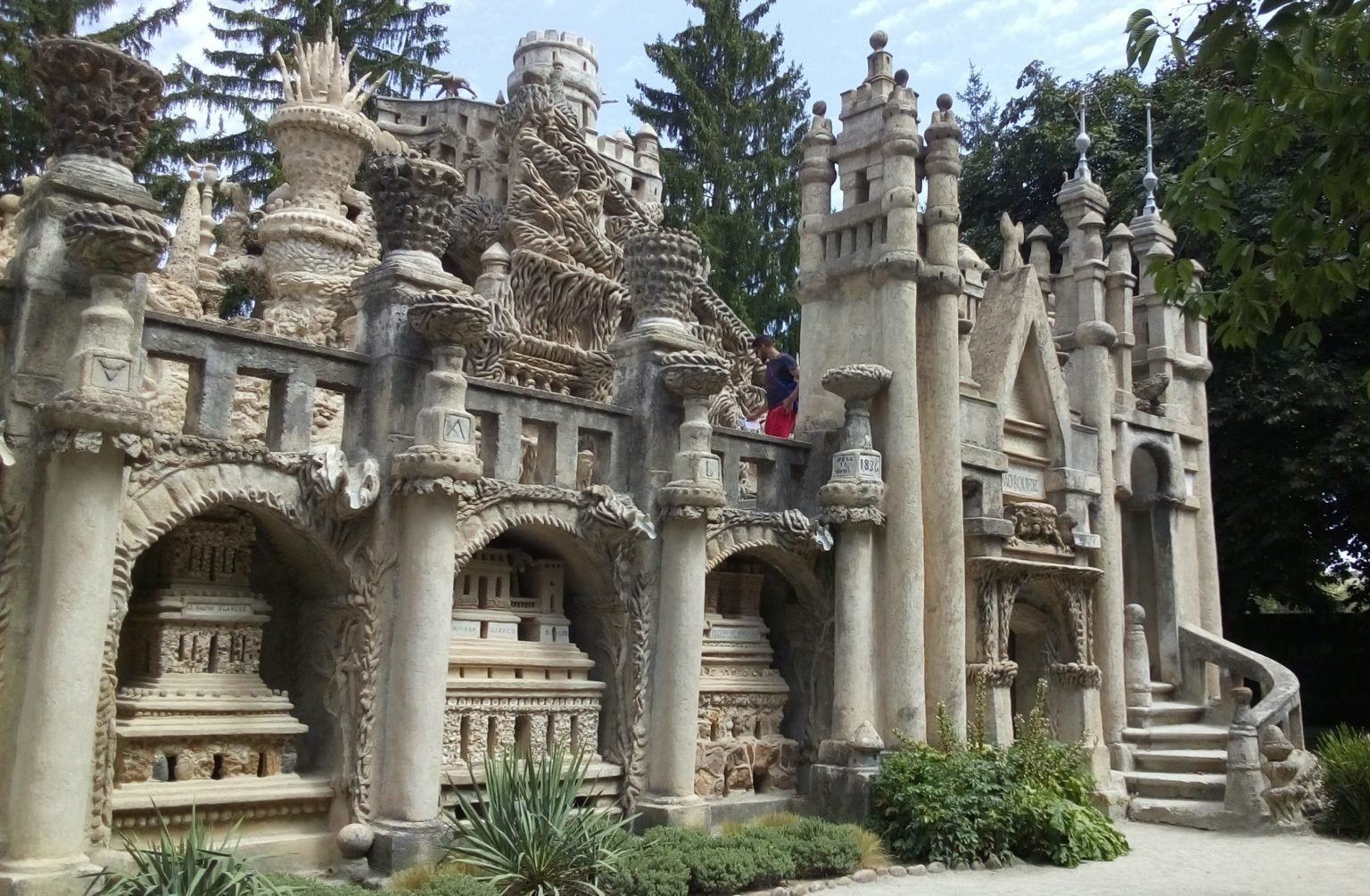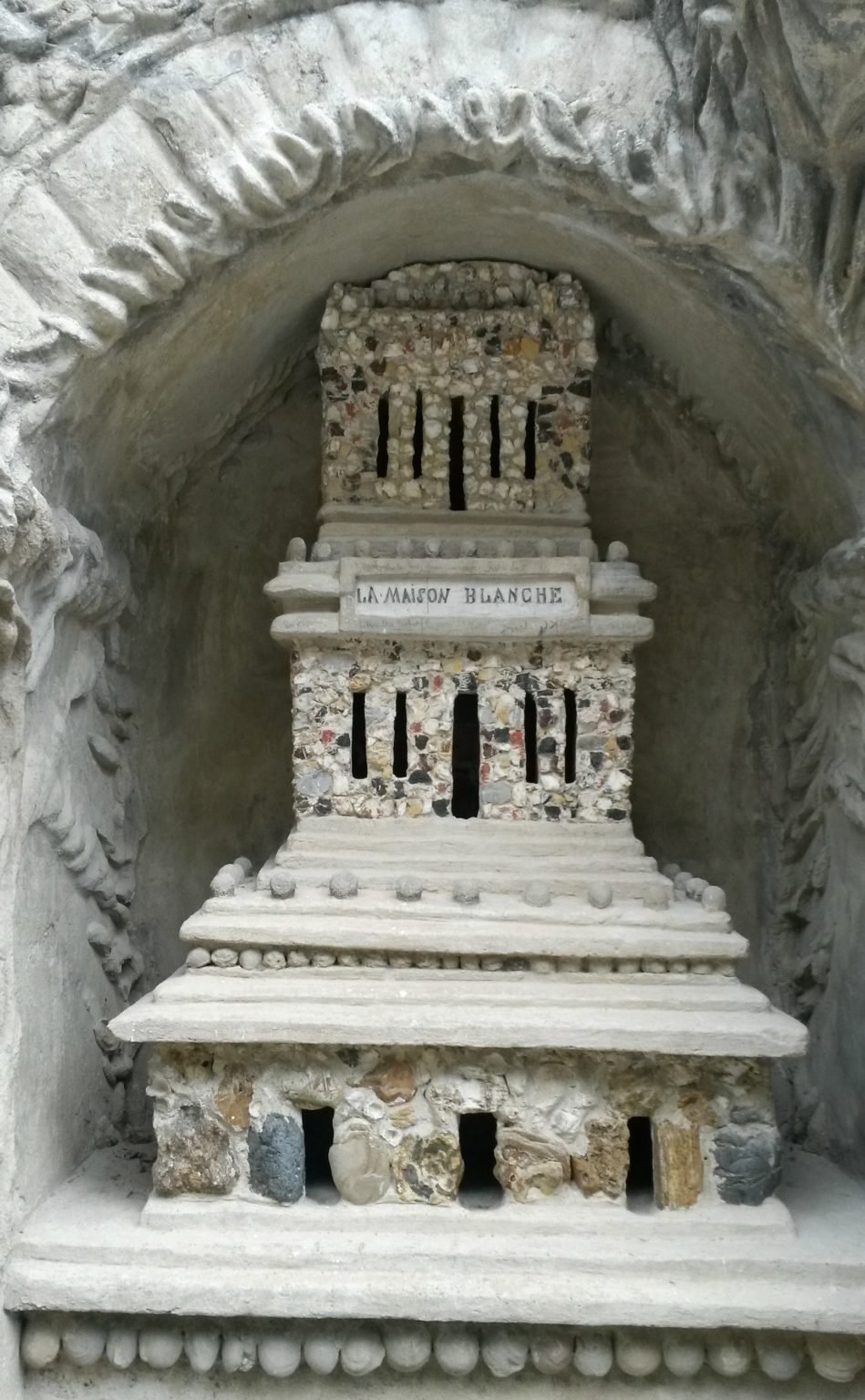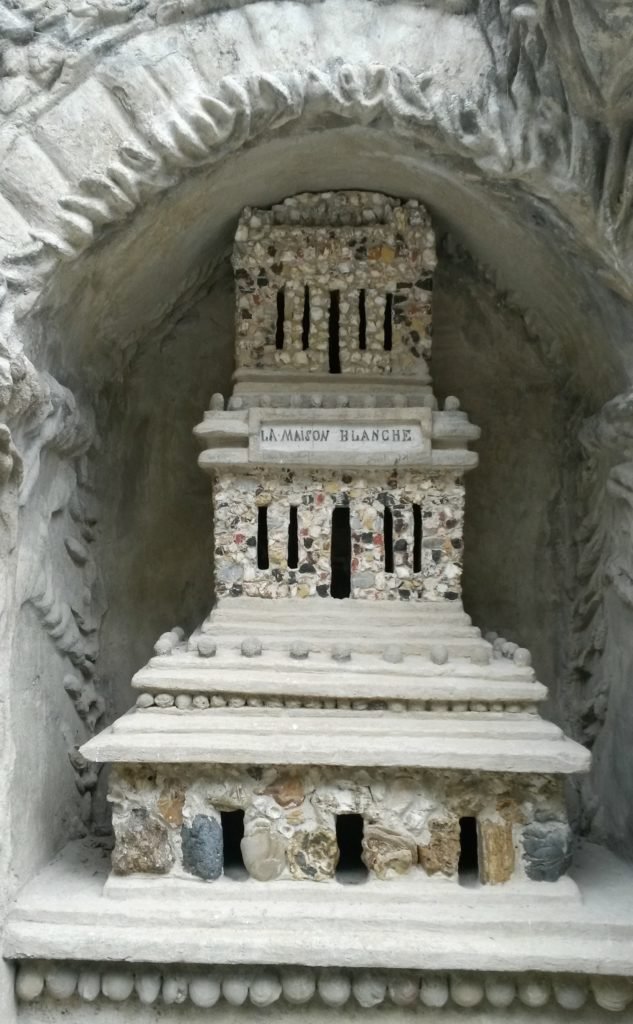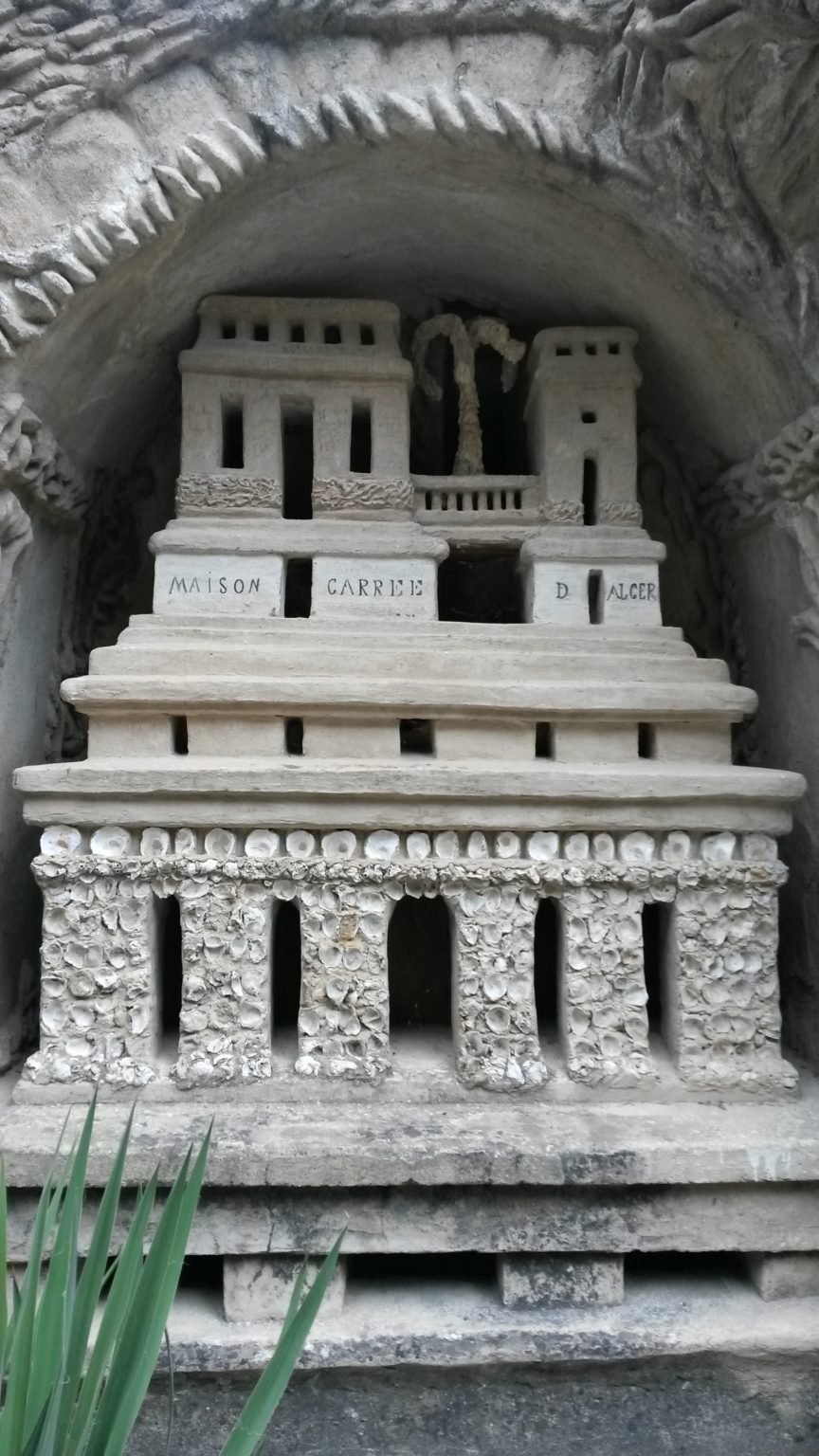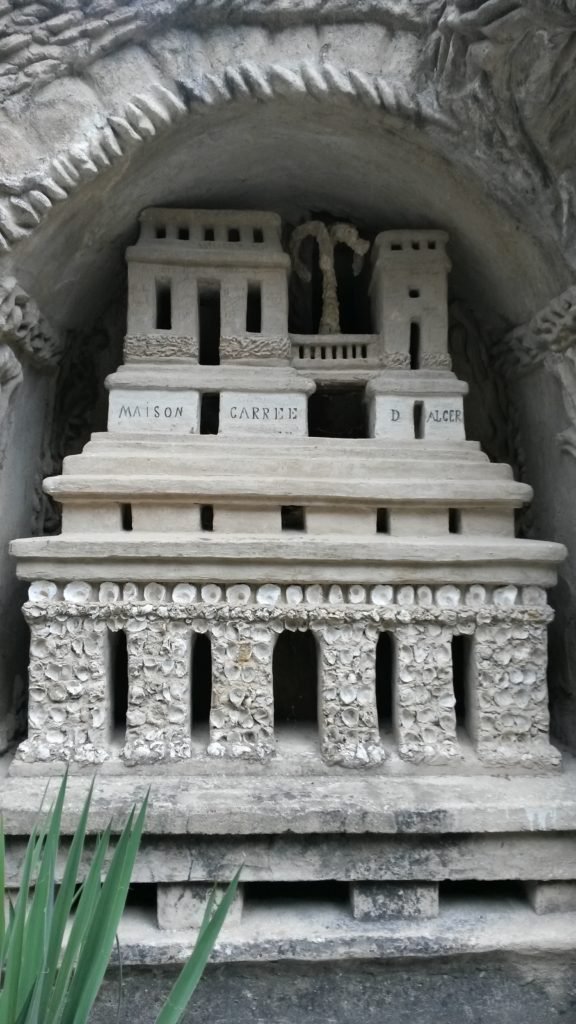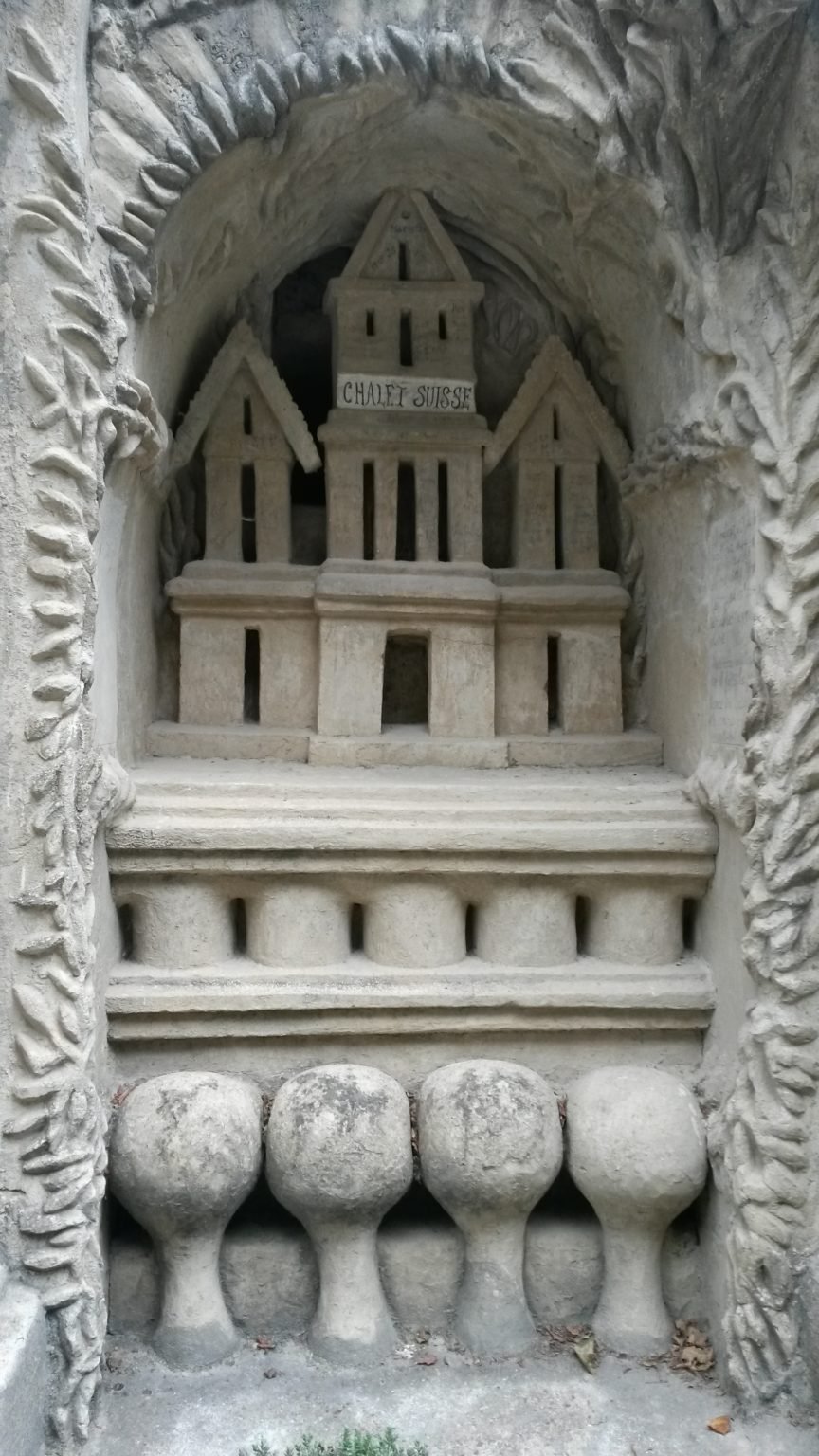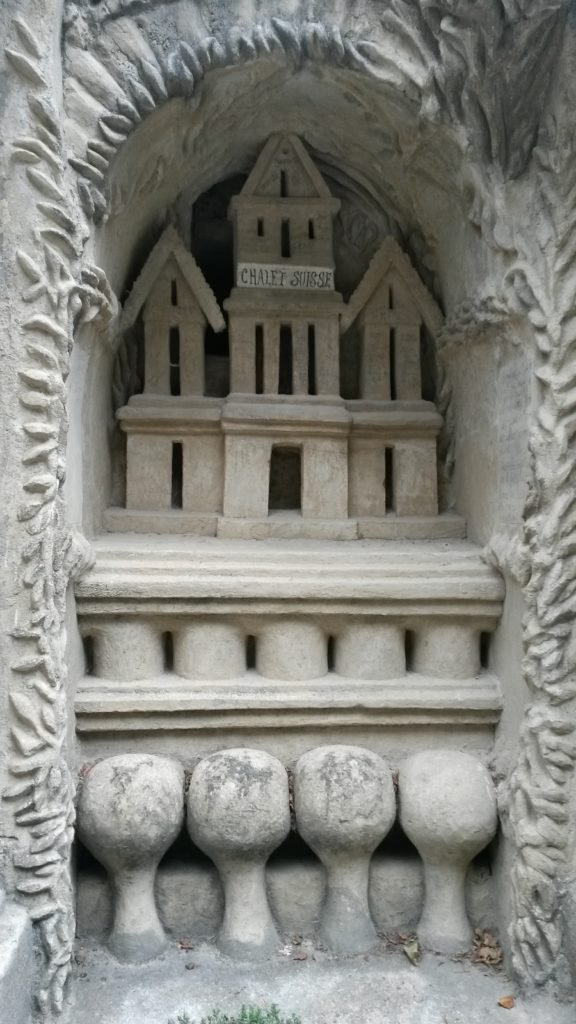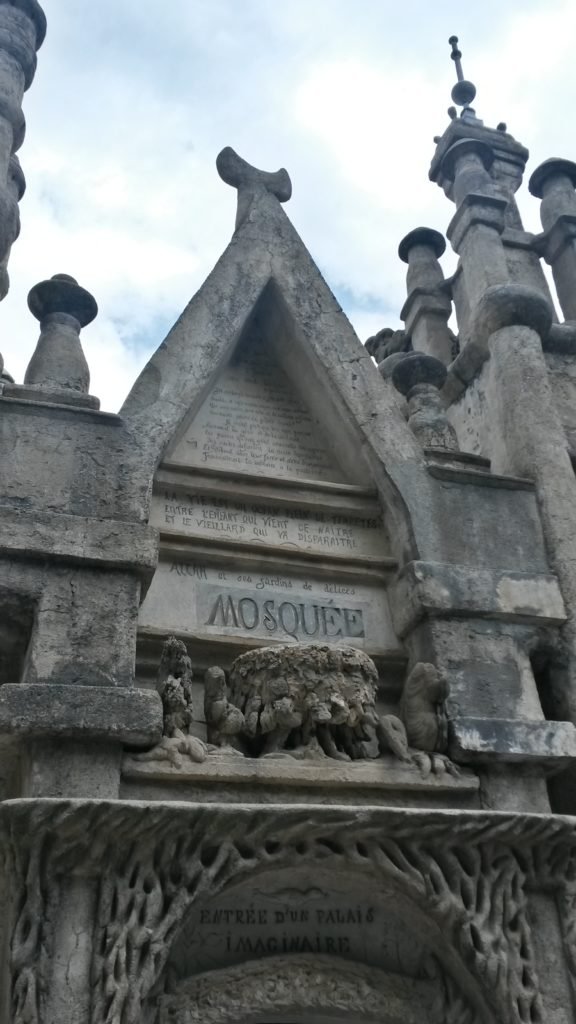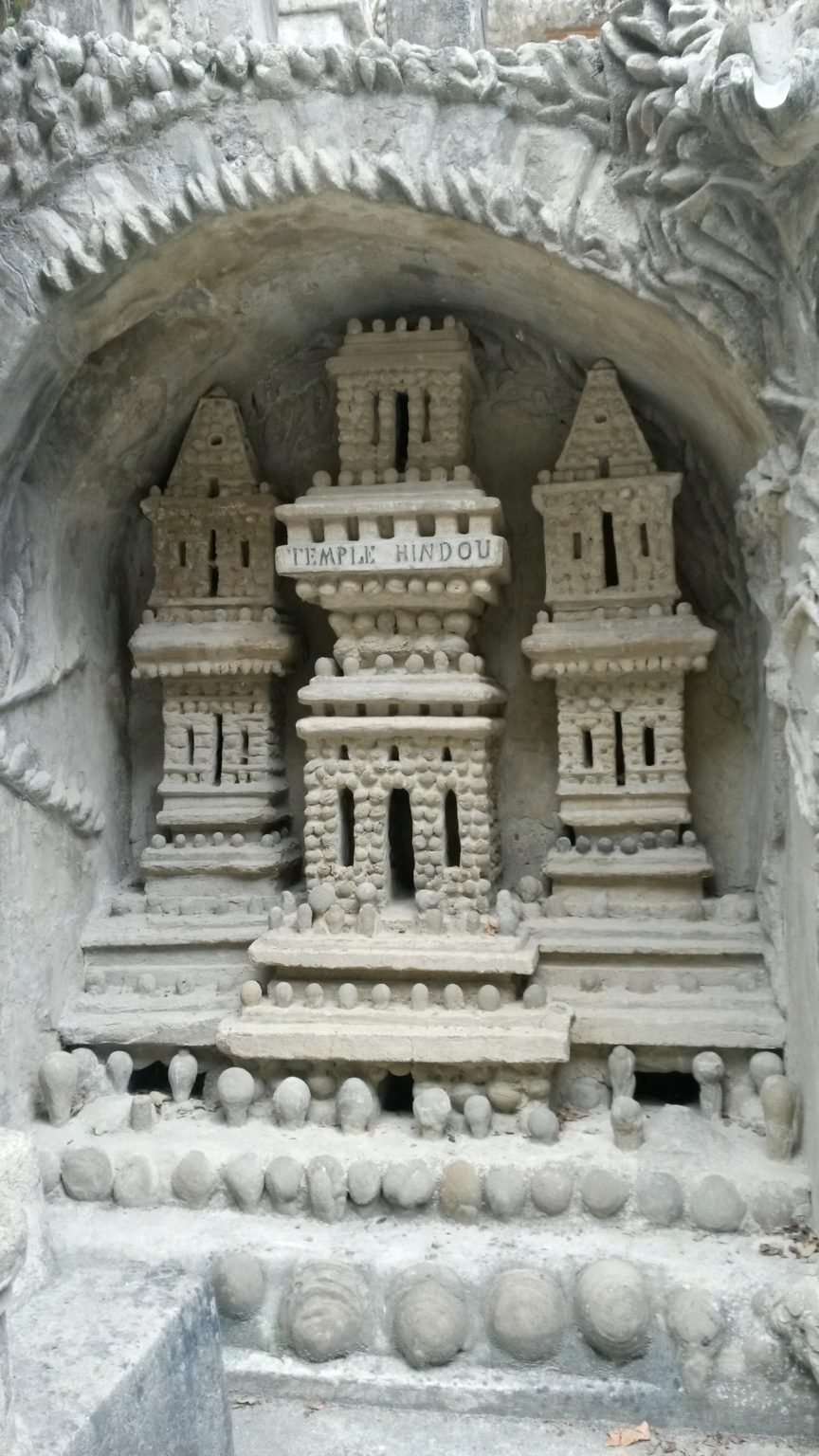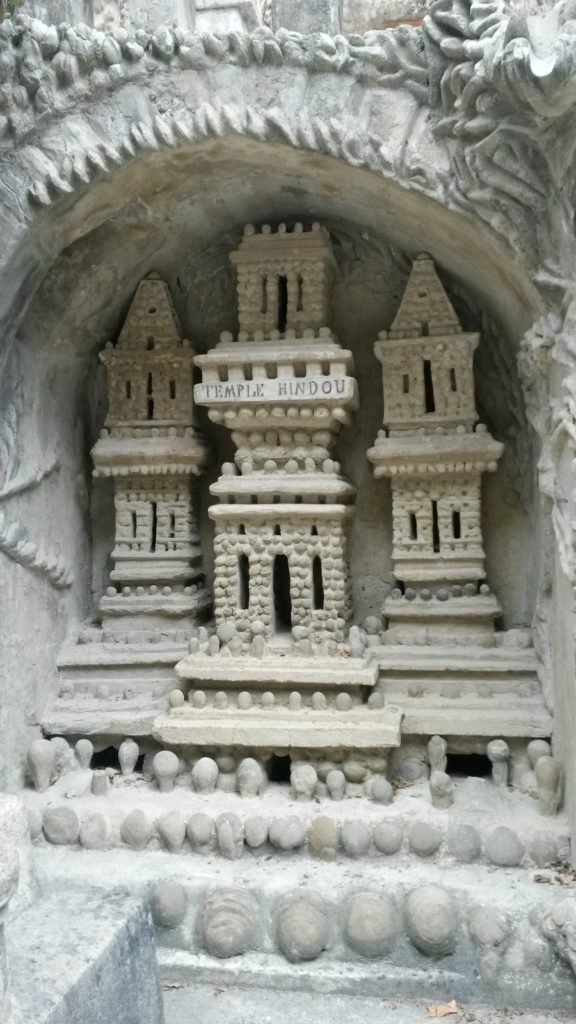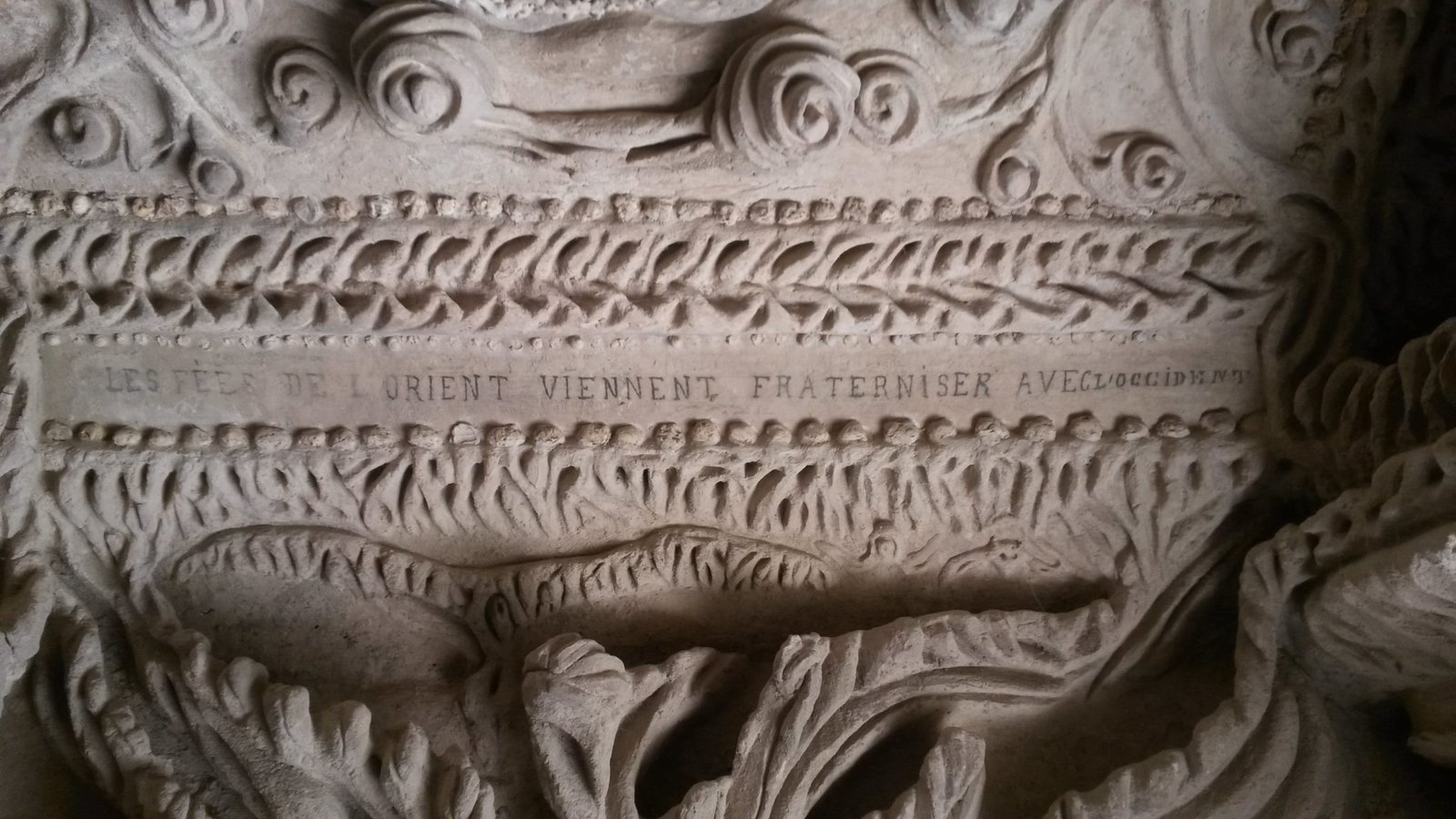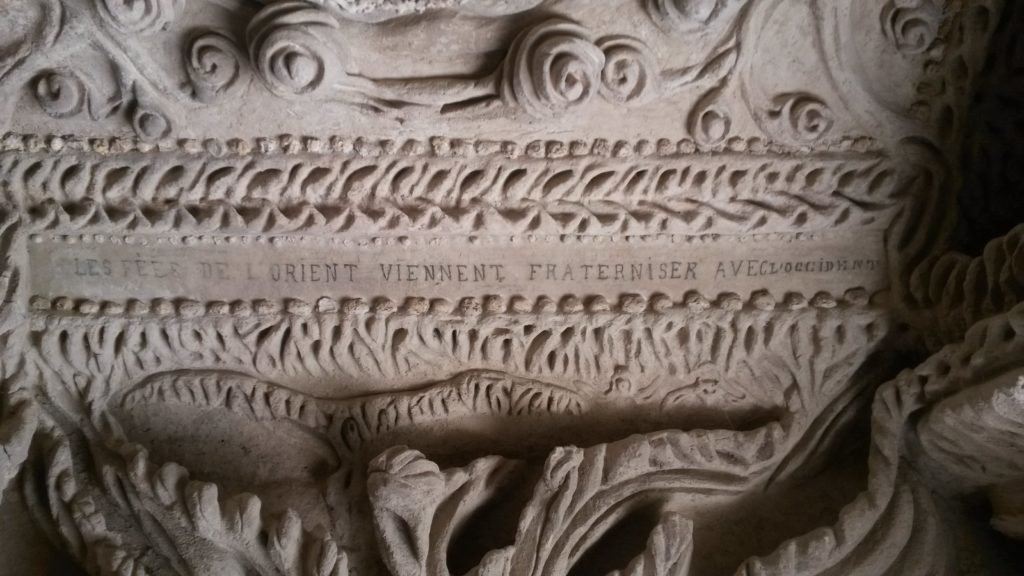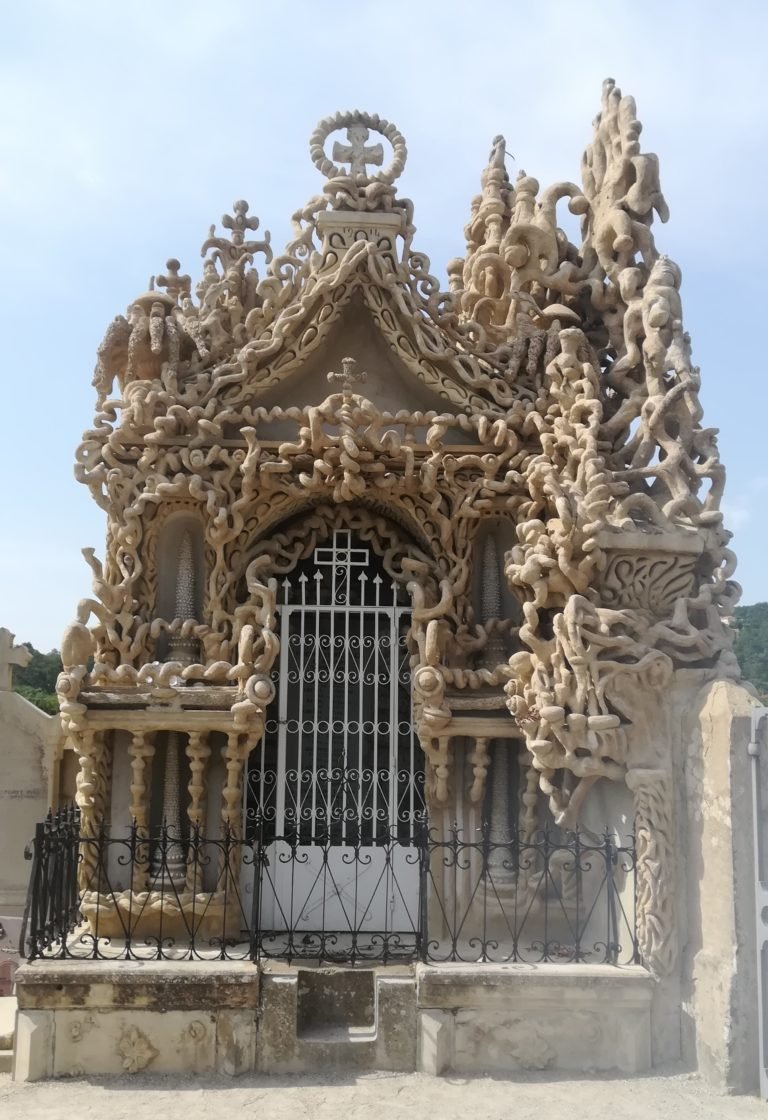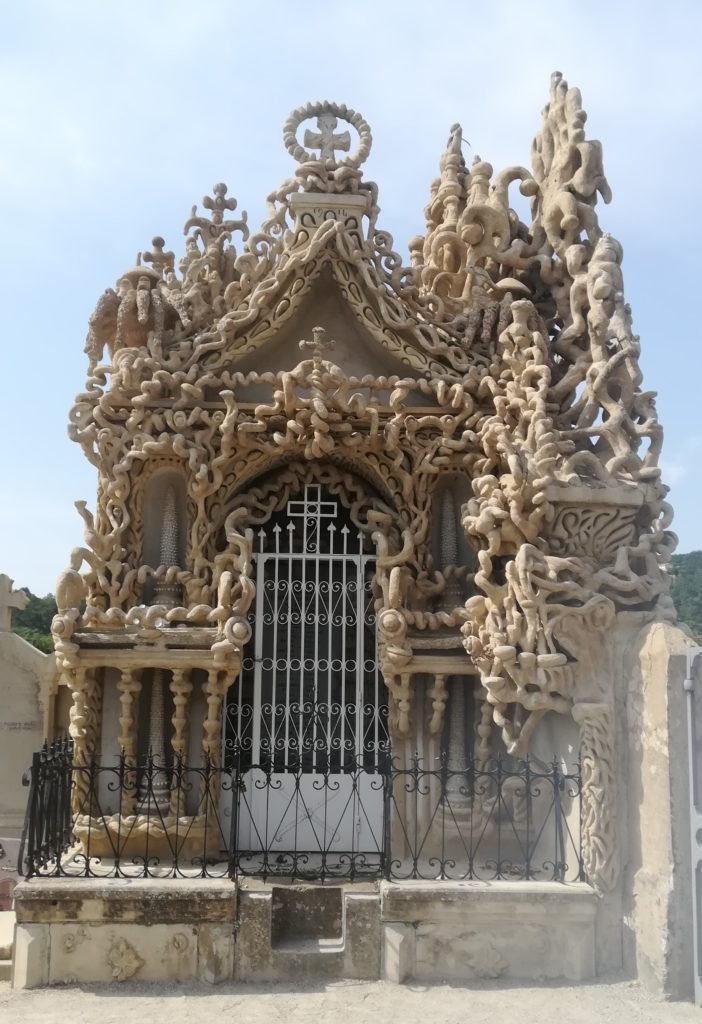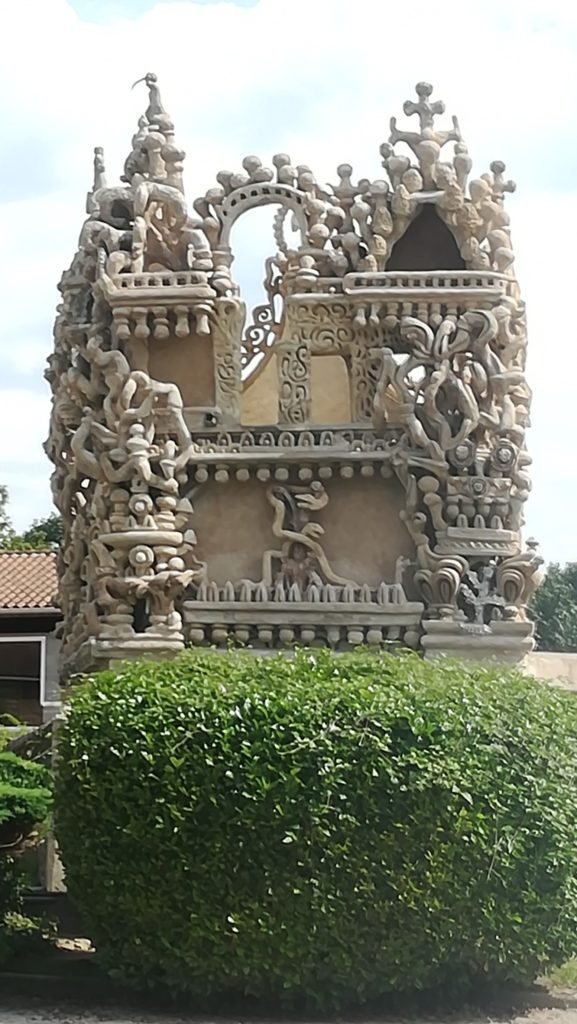 There is a theory that Ferdinand Cheval may have been on the autism spectrum, hence the relentless determination. His life and legacy are almost superhuman! They are the result of incredible willpower and focus. If he really was on the spectrum, his actions could probably be a good example for autistic people throughout the world. He engaged in his own form of art therapy, autistic or not. His work shows us that man can achieve whatever he sets out for, provided that he persists and never gives up on his dreams. We, and especially people from developing nations like Pakistan, can be inspired from the determination and the courage to think and create something out of the box. I also admire how learning did not stop for him at any age. It is a lifelong process despite the level of education or the circumstances of life. He was the embodiment of a questioning mind, always on a quest of discovery.
So, on this Independence Day, where Pakistanis celebrate being able to enjoy our liberties, let us also take a moment to contemplate on what limitless capabilities we are gifted with as human beings. Let us celebrate our diversity, be it gender, religious, cultural or neuro. We are all capable of achieving our dreams. All we have to do is to find the will, the courage, the persistence and a bit of madness!
The author, Aamina Khan, who is also the editor of Ed-watch, is an international polyglot citizen who likes to explore the world differently. A Chartered Accountant by profession, she likes to read and write in various languages as an amateur