As the world celebrates women today and pledges to « Break the Bias » , it is important to take out a few moments to reflect on some remarkable achievements of women that have contributed towards the progress of mankind. Without looking back at the role that women have already been playing in our society, we will not be in a position to look past the stereotypes and biases.
Here is a list of some women from the Indian sub-continent (currently alive) that are making their mark in the world:
Sports
Arunima Sinha – India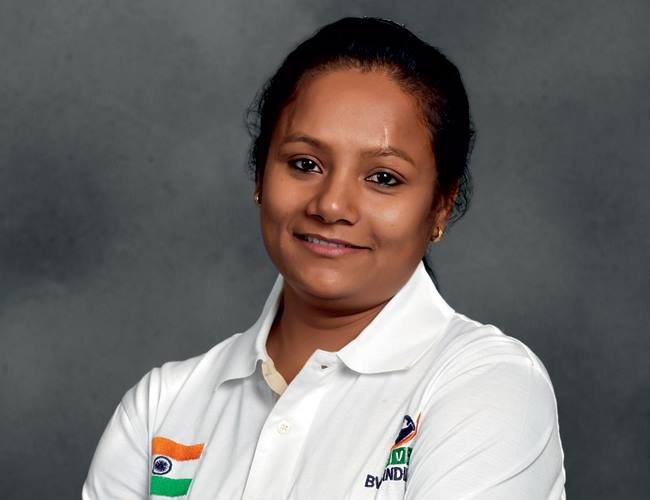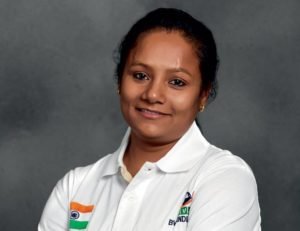 Born in 1988 near Lucknow, India, Arunima was a national level volleyball player until her life changed. In April 2011, she boarded a train alone to Delhi to respond to a job offer. A group of thugs surrounded her on the train and upon her resistance, threw her off to an on-coming train. As a result, she suffered many injuries including her legs being crushed on the tracks. She lay there for a whole night before being taken to a local hospital where one of her legs was amputated and the other was fit with a steel rod to support the broken bones. She eventually got a prosthetic leg and decided to climb the Mount Everest. She joined the Nehru Institute of Mountaineering where she trained for about 18 months.

In April 2013, she became the first Indian (and second female) amputee to have climbed the Mount Everest. She has climbed the highest peaks on six continents so far. She also runs a non-profit school / academy for underprivileged handicapped children. She has also written a book titled "Born Again on the Mountain" which was launched by Prime minister of India Narendra Modi in December 2014. She was also awarded Padma Shri, the fourth highest civilian award of India, in 2015.
Maria Toorpakai Wazir – Pakistan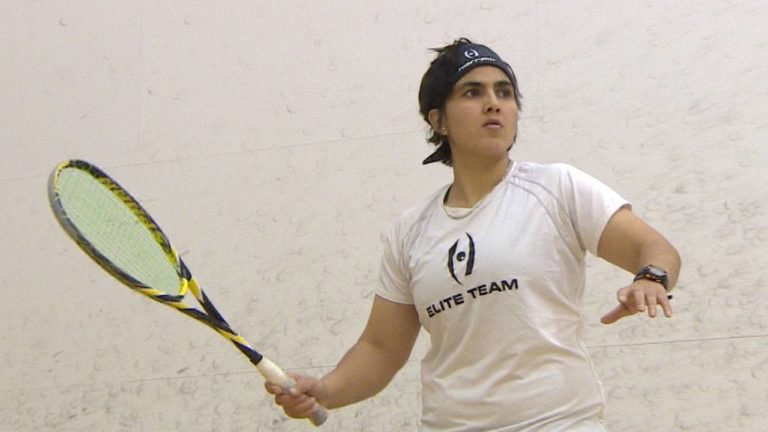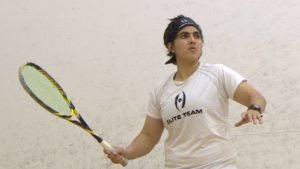 Born in 1990 in Waziristan (FATA) region to parents who are school teachers, she had always wanted to lead a different life. At the age of 4, she burned all her girl clothes and disguised herself as a boy (called Changez Khan) to roam around the streets. When her family moved to Peshawar, her father decided to channel her "aggressiveness" and negative energy and made her compete in a junior boys' weightlifting competition at the age of 12. She won that competition and also got introduced to squash in the same gaming arena.
In 2006, at the age of 16, she decided to become a professional squash player. A birth certificate was needed to be shown in order to join the academy. That is when her true gender had to be disclosed. Soon after, she won a bronze medal in world junior championships. This fame attracted bullies as well. In 2007, her family started receiving death threats from TTP. So for the next three years she did not leave home but she practiced playing squash regularly behind closed doors. She contacted many foreign academies to take her for training. Eventually, Jonathon Power invited her to train in his academy in Canada. Since 2011, she has been living alone in Toronto and plays for Pakistan.
In 2016, she also co-authored her biography "A Different Kind of Daughter: The Girl Who Hid from the Taliban in Plain Sight". In 2017, a documentary has also been released called "Girl Unbound".
Science
Nergis Mavalvala – Pakistan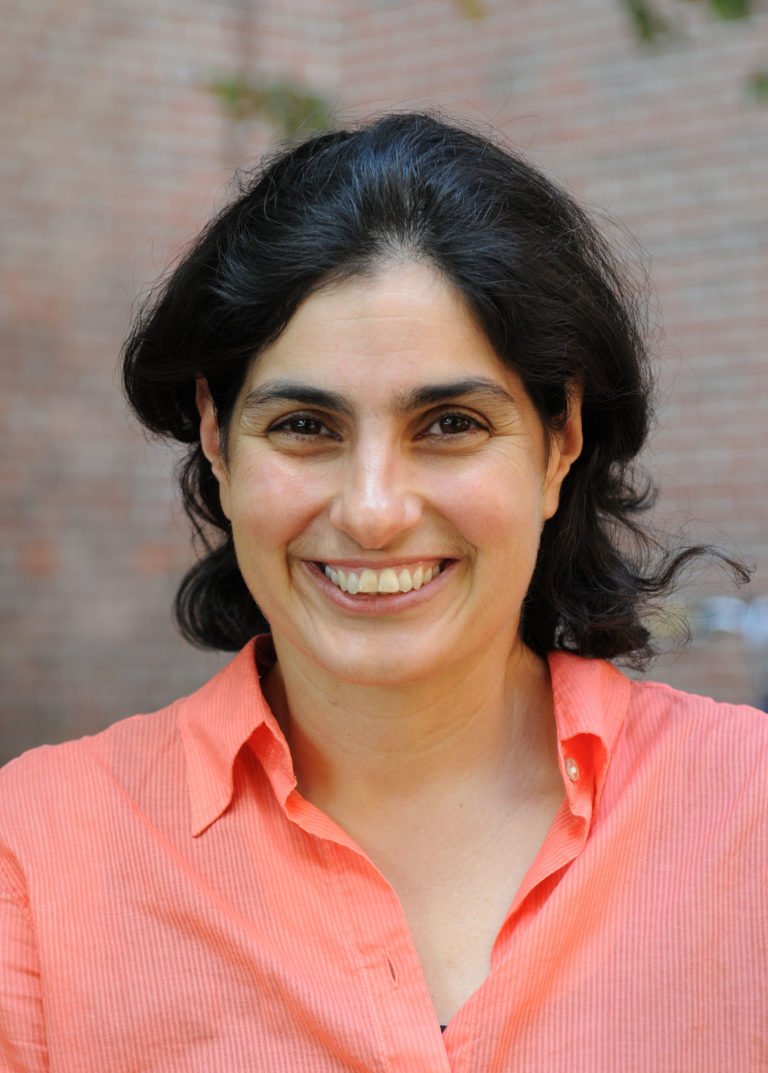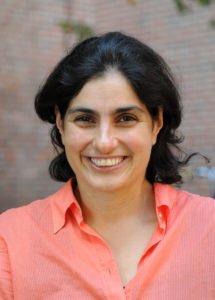 This astrophysicist known for her role in the first observation of gravitational waves was born in 1968 in Pakistan in a Parsi family. She received her early education in Pakistan before moving to the US in 1986 for further studies where she enrolled in Wellesley College. She received her PhD. from MIT in 1997 where she is now a professor of astrophysics.
She has also performed pioneering experiments on laser cooling of macroscopic objects and generation of squeezed quantum states of light, among other research. She openly identifies as a lesbian and has received many awards including, LGBTQ Scientist of the Year in 2014 and Gruber Prize in Cosmology in 2016.
Asha de Vos – Srilanka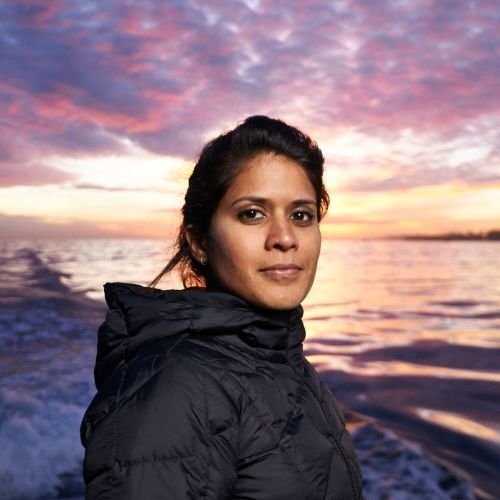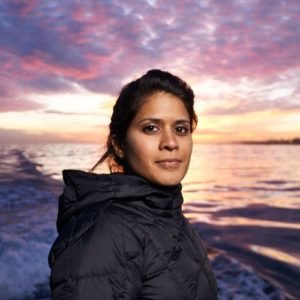 Born in 1979 in Srilanka, she moved to Scotland for her undergraduate studies in marine and environmental biology at the University of St. Andrews. She went on for her masters in integrative bio-sciences at the University of Oxford and a PhD from the University of Western Australia.
In 2008, she set up the Sri Lankan Blue Whale Project to advocate for the protection of the whales and their North Indian Ocean habitat. She was named an Emerging Explorer by the National Geographic Society in 2016. She is also an adviser to the Ministry of Sustainable Development and Wildlife in Srilanka.
Music
Abida Parveen – Pakistan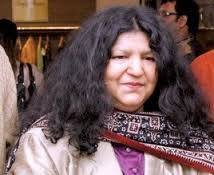 Born in Larkana in 1954, in a family of Sufi and classical musicians, she sang her first "kalaam" at the age of 3. Her father, Ghulam Haider, had a music school where she received her initial training of different forms of music and musical instruments.
In 1973, she started singing for Radio Pakistan where she met her husband Ghulam Hussain Sheikh whom she married in 1975. In 1977, she was declared the official singer of Radio Pakistan and made her first appearance on TV in 1980. This is when her career skyrocketed and her husband resigned from his job to manage her career. Since then, she has released many albums and been to many countries for live performances. Her daughter took over the management of her career after the death of her husband. In 2012, Abida Parveen Art Gallery was launched in Islamabad where a collection of paintings, jewelry and clothes brands alongwith her own music albums are sold. She is also known for her unique style of dressing.
She is the recipient of many national and international awards including Pride of Performance, Sitara-e-Imtiaz and Hilal-e-Imtiaz. In 2017, she was also the SAARC Peace Ambassador of Pakistan.
Hadiqa Kiani – Pakistan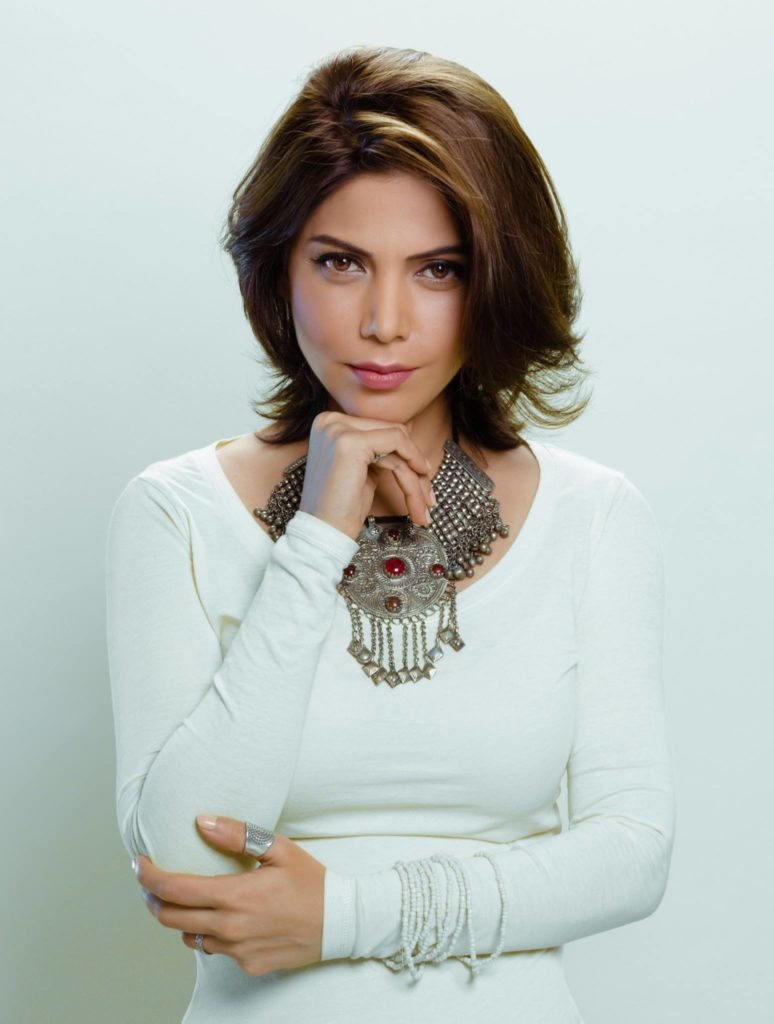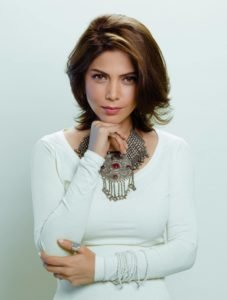 She was born in 1974 in Rawalpindi and was raised by her mother since her father passed away when she was three years old. From a young age, Hadiqa Kiani loved music so her mother got her enrolled in Pakistan National Council of Arts to learn music. She started to perform in various children's international events to represent Pakistan. She then moved to Lahore to continue her training in classical music. At the same time, she earned her bachelor's degree in psychology from Kinnaird College for Women and then a Masters in psychology from Government College University, Lahore. She was also part of children's music programs on PTV during this period and soon after, she started playback singing.
Her first music album was released in 1995. Over the years, she has released many albums and sung songs of different genres in many languages including her performances in various international cultural and diplomatic events. She also released an album completely in English in collaboration with Amir Zaki in 2007, becoming the first mainstream Pakistani female artist to do so.
She is involved in various social causes and works regularly with many charitable organisations including Edhi Foundation and UNICEF. In 2005, she adopted a new-born baby after the disastrous earthquake in the Northern Areas whom she is raising as a single mother. In 2006, she was awarded Tamgha-e-Imtiaz for her contribution to the field of music. She was also appointed as the Goodwill Ambassador to UNDP in 2010. Recently, she has debuted as an actress in TV dramas and has received much praise for her performances.
Literature
Bapsi Sidhwa – Pakistan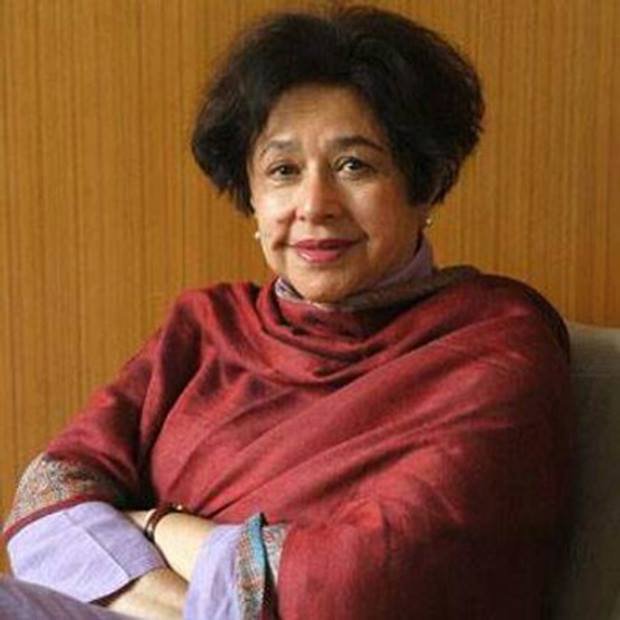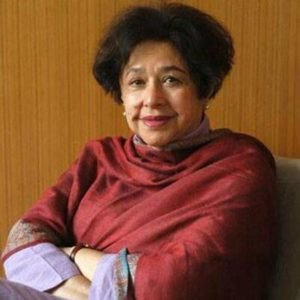 A fiction writer who writes in English, she was born in Karachi in 1938 to Parsi parents and moved to Lahore soon after. At an early age, she was diagnosed with polio and therefore, was never sent to school to receive structured early education. She did, however, graduate from Kinnaird College for Women later at the age of 19.
She did not publish her first novel The Crow Eaters until the late 1970s though. She has written four other novels and a few short stories since then. She moved with her family to the United States in the 1980s where she has taught at many American universities. Sidhwa is also known for her collaborative work with Indian filmmaker Deepa Mehta. Her novel, Ice Candy Man served as the basis for Mehta's film, Earth and her novel, Water: A Novel is based upon Mehta's film, Water.
She has won many national and international awards for her writings, which include Sitara-e-Imtiaz. Her work has also been translated to other languages including French and German.
Arundhati Roy – India
This writer and political activist was born and grew up in South of India before moving to Delhi as an adult. She initially worked in some films and met the filmmaker Pradip Krishen whom she later married. Then she started working on her first novel, The God of Small Things, in the 1990s which became the reason for her worldwide fame. She won the Man Booker Prize for Fiction in 1997 and became a best selling author.
She has written many non-fiction articles since and some fictional novels as well. Her work has been mainly focused on human rights. She has received many national and international awards for her activism as well as for her contribution to literature.
Film making and TV
Sharmeen Obaid-Chinoy – Pakistan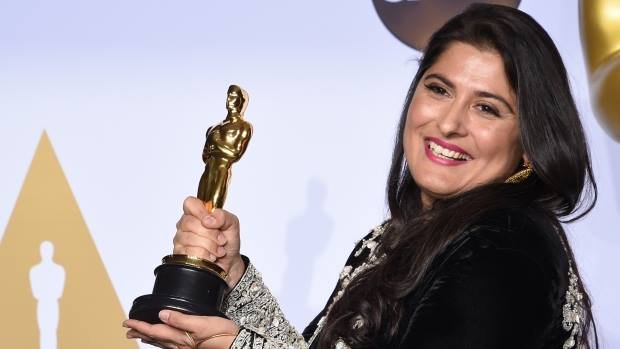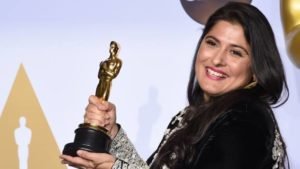 While studying for her BA degree in Smith College, US she got the idea of her first documentary film Terror's Children (Afghan refugee children that were displaced by US bombing and were living in Pakistani camps). After trying at many places, she eventually received funding (and basic training on how to operate a camera) from The New York Times. The film was released in 2002. She then went on to studying for Masters degree in Journalism from Stanford University.
She has made more than 20 films since then including The Lost Generation (about Iraqi exiles / refugees), Women of the Holy Kingdom (a profile of Saudi Arabian women), Reinventing the Taliban (about the ­Talibanisation of Peshawar), Children of the Taliban (western intervention and creation of child terrorists in Pakistan), Saving Face (about Pakistani acid-attack victims) and A Girl in the River: The Price of Forgiveness (about honour killings of women). She received the Oscar Award for the latter two films in 2012 and 2016 respectively.
In 2007, she cofounded The Citizens' Archive of Pakistan, a nonprofit, volunteer organization that fosters and promotes community-wide interest in the culture and history of the country. She is also the founder of SOC Films, the production house that gave Pakistan its first 3D animated film Teen Bahadur.
She was selected as Pakistan's SAARC goodwill ambassador for HIV / AIDS in 2013. Among many other awards that she has received throughout her career, a few are Hilal-e-Imtiaz, Livingston Award for Young Journalists (the first non-American), two Oscar Awards (the first Pakistani director) and Crystal Award in the World Economic Forum (the first Pakistani).
Sultana Siddiqui – Pakistan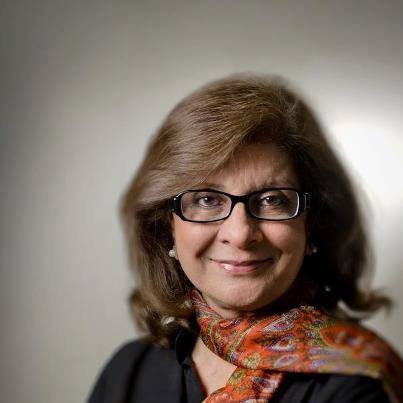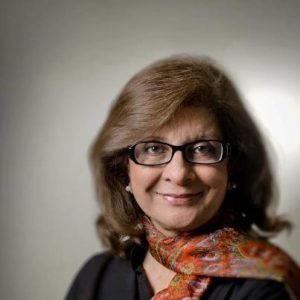 She finished her Bachelor's degree in comparative religion and got married. Her marriage didn't last for long though. That is when she decided to start working and received on the job training as a producer with Pakistan Television Network (PTV) in early 1970s.
In late 1990s, she established her own production house Moomal Productions and in the early 2000s, she established Hum TV Network. Hence, she became the first woman in South Asia to have established a TV network. Today, it is among the leading networks of the country and a household name.
Among many other national and international awards, she has also received the presidential Pride of Performance award.
Social Work
Dr. Nafis Sadik – Pakistan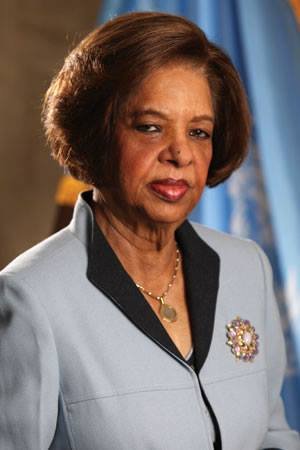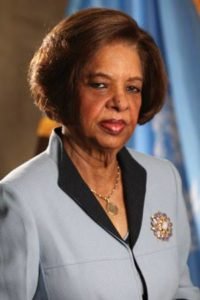 Daughter of an ex-Finance Minister of Pakistan, Muhammad Shoaib, she was born in 1929 in Jaunpur, India where she received her early education. She completed her medical studies from Dow Medical College in Pakistan and Johns Hopkins University, US as an obstetrician-gynecologist. In 1954, she started serving as civilian medical officer in various army hospitals. She was then appointed as head of the Health Section of the Government's Planning Commission. She later went on to be appointed as Director-General of the Pakistan Central Family Planning Council.
In 1987, she was appointed as Executive Director of the United Nations Population Fund (UNFPA), with the rank of Under-Secretary-General in which post she remained until 2000. Through this appointment, she became the first woman to head one of the United Nations' major voluntarily-funded programmes. She is widely published in the family planning, health, population and development fields and has edited several books. She has also been Secretary-General of the International Conference on Population and Development (ICPD) and Special Envoy for HIV/AIDS in Asia and the Pacific.
Dr. Nafis Sadik, special advisor to the UN Secretary-General, is the recipient of numerous awards and is an emeritus member in the boards of various organisations working in the fields of family planning and population control all over the world.
Wasifa Nazreen – Bangladesh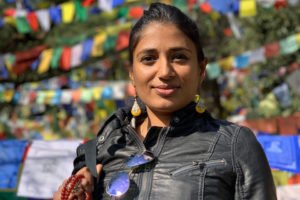 Born in Dhaka in 1982 and having completed her higher studies from the US, she is well-known for being the first Bangladeshi to have completed the Seven Summit Challenge (i.e. climbing the highest peaks of the seven continents). However, she was not a mountaineer or an athlete as such. She had set off to celebrate 40 years of independence of Bangladesh and hence, 40 years of freedom for women in 2011 and completed the seven summits by 2015.
She is a social activist, environmentalist and feminist, in addition to being an athlete. She had moved to the Himalayas after her studies to work with refugees and has been very outspoken for the Tibetan freedom cause. She is also an animal rights activist and is strictly vegan herself. She is also the founder of Osel Foundation, an alternate educational hub via outdoor activities, for marginalized women.
Business and Finance
Indra Krishnamurthy Nooyi – India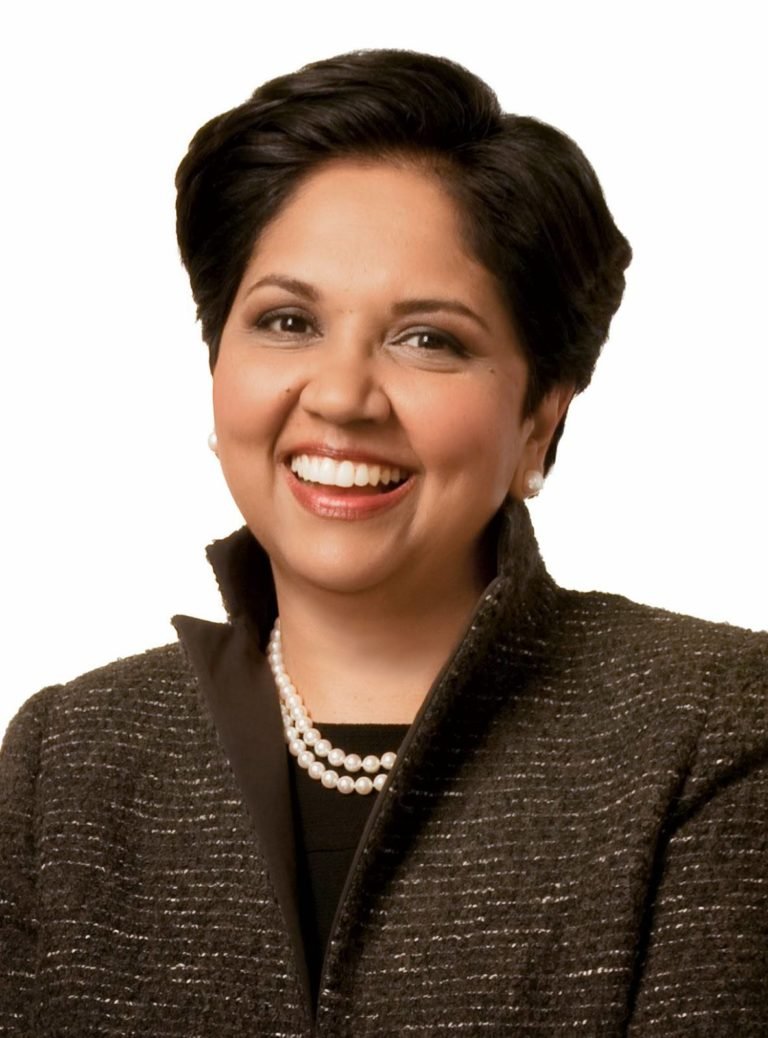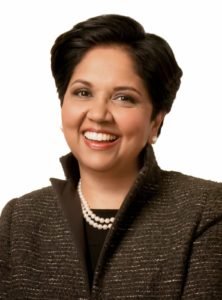 Born in 1955 in Madras / Chennai, India, she was member of a rock band and an all girls' cricket team in her school life. She finished her MBA from Indian Institute of Management Calcutta in 1976. In 1978, she joined Yale School of Management in the US to pursue a master's degree in Public and Private Management.
She started her career in the US with Boston Consulting Group and worked with various other companies before joining PepsiCo in 1994 as senior vice president of corporate strategy and development. She was promoted to the level of CEO in 2000 and became the fifth CEO of the company in 2006 where she stayed until 2019. She now serves on various boards including Amazon and Phillips, and is also a member of the Foundation Board of the World Economic Forum. Indra was also honoured with the Padma Bhushan award by the President of India in 2007.
Dr. Shamshad Akhtar – Pakistan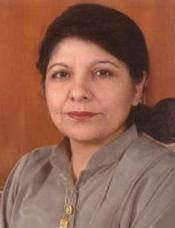 Born in Hyderabad, she finished her MSc. Economics from Quaid-e-Azam University, Islamabad. She then went to England on the UK Government scholarship and completed another Masters from University of Sussex and then doctorate from University of Paisley. She also took a sabbatical while working for the World Bank in the 80's and went for her post doctorate to Harvard University as a Fullbright scholar.
She started her career in the Planning Departments of the Governments of Pakistan and Sindh and moved on to working for the World Bank and then Asian Development Bank (ADB). She became the first woman in the ADB to be promoted internally to the position of Director General of South East Asia. She is the first woman to be appointed as Governor of State Bank of Pakistan from 2006 to 2009. She subsequently worked for both ADB and the World Bank for a couple of years.
She has served as the Under-Secretary-General of the United Nations and the Executive Secretary of the Economic and Social Commission for Asia and the Pacific (UN ESCAP). She also serves as the United Nations Sherpa for the G20.
The author, Aamina Khan, editor of Ed-watch, is an international polyglot citizen who likes to explore the world differently. A Chartered Accountant by profession, she likes to read and write in various languages as an amateur.