IFRS – 9 Implications and Calculations
IFRS 9 represents a major shift in international accounting practices – S&P Global
IFRS-9 is one of the major developments in accounting standards in recent years. The new standard is based on a forward-looking approach as opposed to previous practices of the "loss incurred" approach to account for losses on financial instruments. And this is what makes it complicated since for this purpose IFRS9 requires credit risk modeling.
With this training, you will never be needing to depend on a risk modeling expert for your calculation.
Why IFRS 9 replaced IAS 39?
Important definitions under IAS 32
Understanding Credit Risk
Classification of financial assets using SPPI model
Measurement of financial assets and liabilities (Amortized cost & Fair value measurement under IFRS 13)
De – recognition principles
Impairment
Staging under IFRS 9
Expected Credit Loss calculation
Evaluating Risk Factors to be incorporated
Analyzing the challenges and the Financial Impact of IFRS 9 implementation
Role of Finance, Risk and Internal Audit in implementing IFRS 9 and the way forward
Practical Examples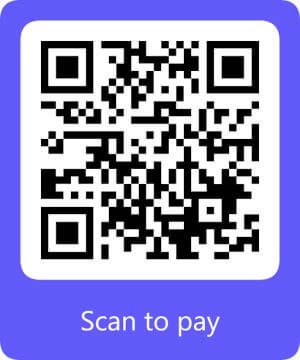 Accountants & Finance Managers
Internal auditors
Risk managers
Portfolio managers
VIRTUAL SCHEDULE:
E-Learning – Live classes and LMS
Course duration: 2-day training 12 credit hours
On 28

th

& 29

th

September 2023
Timing

12:30

AM (GMT-5) /

5:30

PM (GMT+5)
IN-PERSON SCHEDULE:
In-Person Karachi
Course duration: 2-day training 16 credit hours
On 4th & 5th December 2023
Timing

9:00

AM /

5:00

PM (GMT+5)
Participants will receive a successful course completion certificate. 
At the end of each Program we carry out a survey to ensure our participants receive the best of our services.
SANA QUADRI
Ms. Sana is an experienced process improvement & digital solution enthusiast & a finance professional who is an IFRS expert. She is a Chartered Accountant (CA) and has worked with prestigious organizations in senior positions including in the role of Director – Financial Reporting for Telenor Microfinance Bank and Chief Financial Officer and Company Secretary for Lakson Investments and Next Capital and remained associated with the financial services industry for over 15 years. She has led a wider array of projects, and with major divisions throughout various sections of the banking industry, including, IFRS 15, 16 & 9 implementations, due diligence, conversion of conventional fund to a Shariah-compliant scheme, Pakistan's first Private Fund Management Company license, Dashboard reporting to senior leadership, ICFR implementation, internal-system account investigations, tax exemption, etc. She is a trainer for finance, IFRS, corporate affairs, and financial storytelling and has trained professionals from companies including:
A few years ago, she took the role of an Entrepreneur and founded Ed Watch with a focus on the critical skills development needs of the present and future workforce Ms Sana was among the team that led the Institute of Chartered Accountants of Pakistan's ( first ever "Women Inclusion Policy" Ms Sana is a Chartered Accountant and served her three years of article ship period in PricewaterhouseCoopers Pakistan She has been a member of ICAP's committee on "Economic Advisory and Government Relations" for the last three years and served the "Women's Committee" for three terms She has also been a member of ICAP's Committee on Fiscal Laws where she had the chance to research and suggest possible solutions for "Increasing the tax net in Pakistan" Her work was published in "The Pakistan Accountant" under the title; "Time to tackle taxation Jams" in 2018