"Your ability to communicate with others will account for fully 85% of your success in your business and in your life." -Brian Tracy
Ever faced problem in successfully getting your message across? Ever felt misunderstood by others? Ever had the uncomfortable feeling of depending on your colleagues in drafting simple business messages? Ever faced the problem of conveying your thoughts and ideas effectively? Ever faced the trouble of effectively communicating to the staff of other departments of your office? Ever found writing formal letters or emails a challenging task? Do you ever feel what you say is just not what you think? 
This workshop is for you if your answer to any of these questions is in affirmative. Having good communication skills both oral and written is more important now than ever, as no matter how brilliant an employee may be his or her lack of good communication skills can create a bad impression on the stakeholders.
When we send e-mails that are unclear, we leave others confused. When our messages contain errors, we risk tarnishing our reputation. Worse, when the messages project the wrong tone, we may even damage critical business relationships! Lackadaisical errors may lead the reader to believe there are also errors in the facts, and the writer loses credibility and trustworthiness. This training sets the record straight on what you should and should not do when drafting formal messages.
You will learn the proven tips and techniques that guarantee every message you write will be polished and on-target, representing both you and your organization in a highly professional manner. You will deliver the exact message you intend, for the exact results you need! We will discuss the top errors people make and how you can avoid them. You will also get tips on the latest e-mail etiquette and find out how to craft shorter messages without sacrificing content. You will explore ideas, rules, and guidelines for clear and concise business writing, review common types of business communication, proper use of grammar, and participate in writing exercises with immediate feedback.
Module One: Introduction to Communication
Module Two: Coherence and Cohesion
Module Three: Mind your Language
Module Four: Write like a pro
Module Five: Drafting Different Types of Emails
Highly interactive session including exercises, fun and activity-based learning in a conducive environment.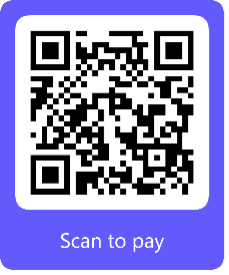 20th & 21st of September
9:30 AM – 5:30 PM (GMT+5)
Anyone Who Wants to Master Business Communications
At the end of each Program we carry out a survey to ensure our participants receive the best of our services.
Participants will receive a successful course completion certificate. 
Gul-E-Zehra is a Certified Corporate Trainer and Communication Specialist; a free-lance international trainer who has trained the employees of more than 12 different countries.
She has trained various employees in Business English, Communication Skills, Creative writing skills, Interview and Presentation skills, Team leadership, Office Procedures, Office Administrative Skills and Responsibilities, Negotiation Skills, Interpersonal skills, Excellence in Customer Service, Enhancing Analytical and Problem Solving Skills, Productive Manager's Tool Kit etc.
She has done B.A. Honors and M.A. in English Literature and M.A. in Linguistics and a certificate course in Business English and Presentation Skills from Institute of Business Administration (IBA).
She is an Assistant Professor of English and has teaching experience of about a decade in different universities which includes Bahria University, Sir Syed University of Engineering and Technology (SSUET), BizTek, Usman Institute of Technology (UIT), Pakistan Air Force Karachi Institute of Economics and Technology (KIET), National University of Modern Languages (NUML) at both bachelor's and Tertiary level.